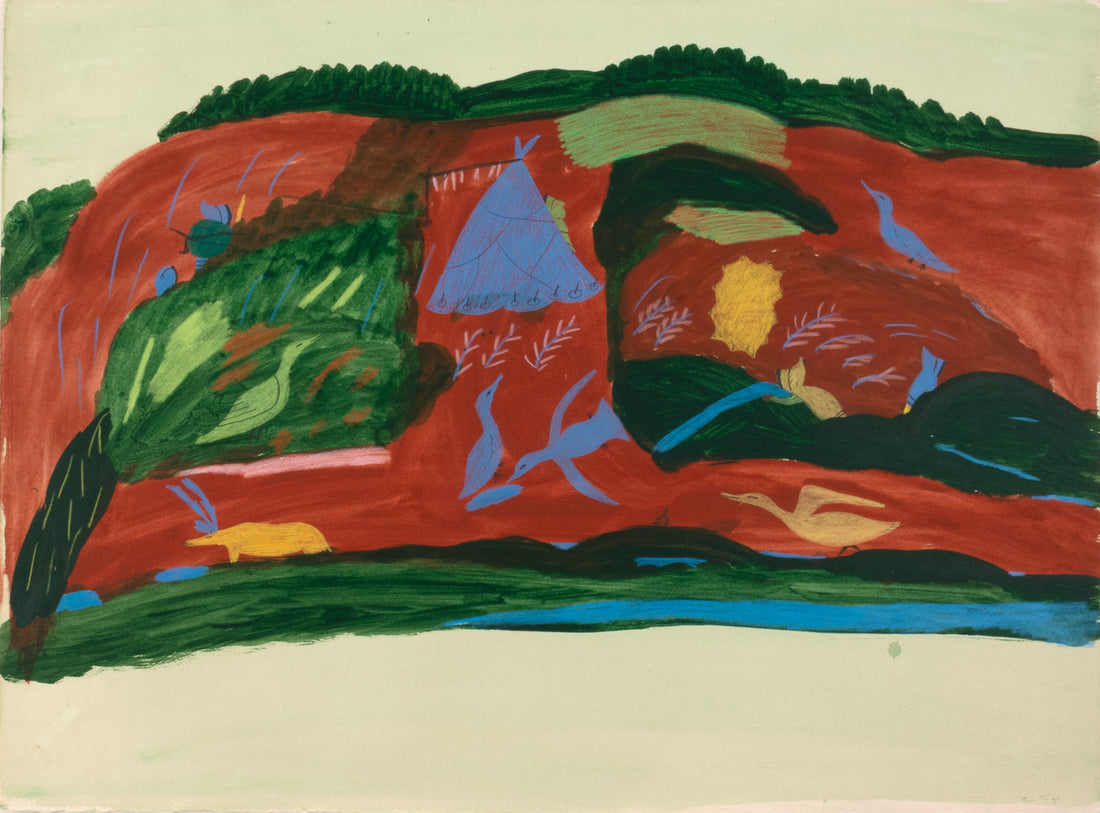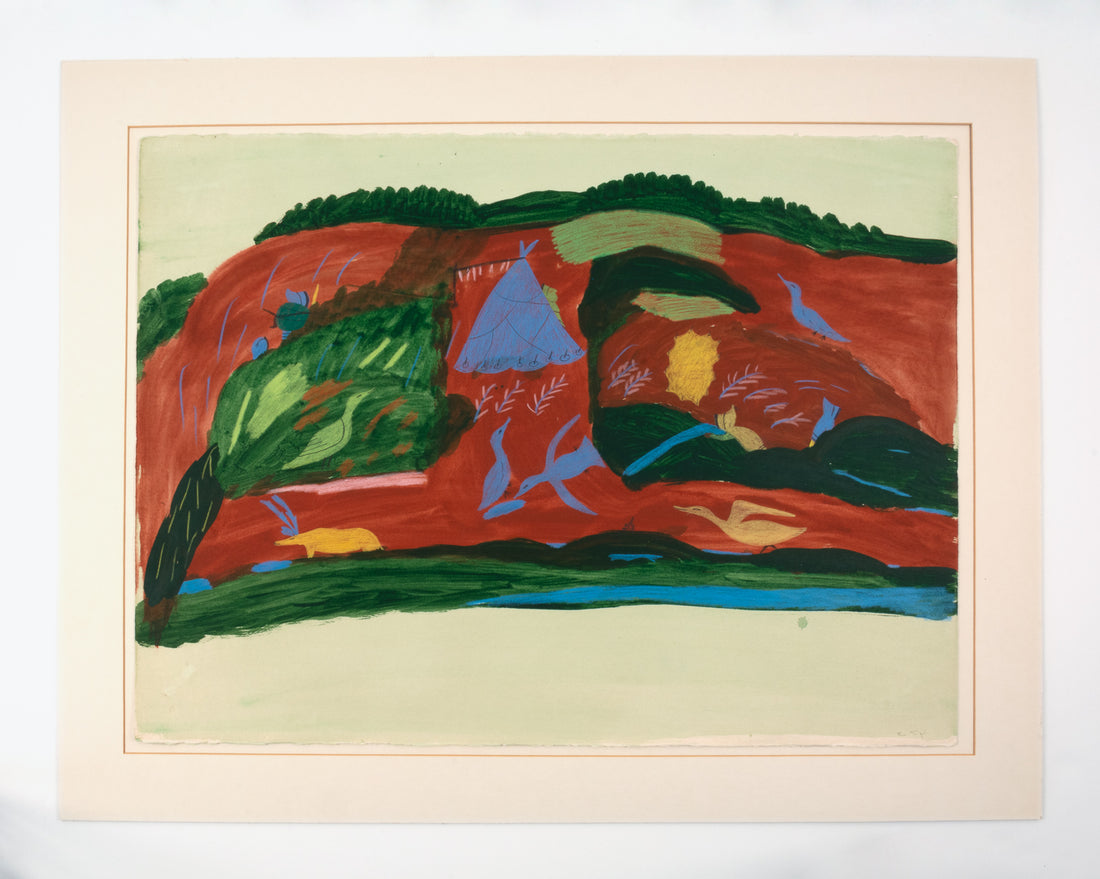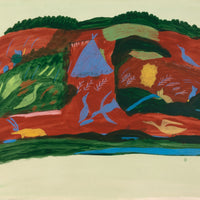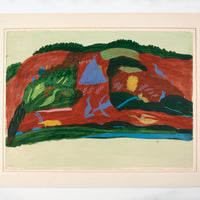 Napachie Pootoogook "Untitled," c. 1979, acrylic on paper
Description
FAQs + Shipping
Napachie Pootoogook
Untitled, c. 1979
Type: Works on paper
Medium: Acrylic on paper

Signature inscribed in pencil on bottom right on the front 

Size (h,w,d): 22 1/16" x 30"
Unframed, float hinged with over-mat
Fair condition: Some acidic yellowing can be observed on the back of the paper. Corners of the artwork are curling upward as the paper has started to become unhinged from the backer. We recommend the piece be rehinged and framed. 

Where do you ship to?
The majority of the works in our inventory can be shipped internationally
Where do you ship from?
Our inventory is divided between Toronto and Miami
How much does it cost to ship?
We will provide you with a shipping quote and carrier upon purchase or inquiry and will work to find the most economical and efficient option for your needs. We will also provide you with as much information as possible regarding additional taxes and fees
Do you offer pick up/delivery for local buyers?
Pick up and delivery options are available for clients located in the Greater Toronto Area
What is your return policy?
We do not accept returns or exchanges